Your Neighborhood, Your Community, You're Home!
Welcome to the vibrant neighborhood surrounding Capri Creek, where convenience and excitement meet quaint and peaceful. Nestled comfortably in a serene yet energetic neighborhood, our community offers easy access to a plethora of shopping destinations, ensuring that retail therapy is just moments away. A fan of the great outdoors? Our neighborhood is surrounded by picturesque landscapes and offers ample opportunities for outdoor activities, such as hiking, biking, and exploring nature trails. When the sun sets, embrace the thrill of the nightlife scene, with a multitude of entertainment options, including restaurants, bars, and live music venues. Experience the perfect blend of urban convenience and natural splendor, as our neighborhood invites you to explore, discover, and enjoy the lively yet peaceful lifestyle that Petaluma has to offer.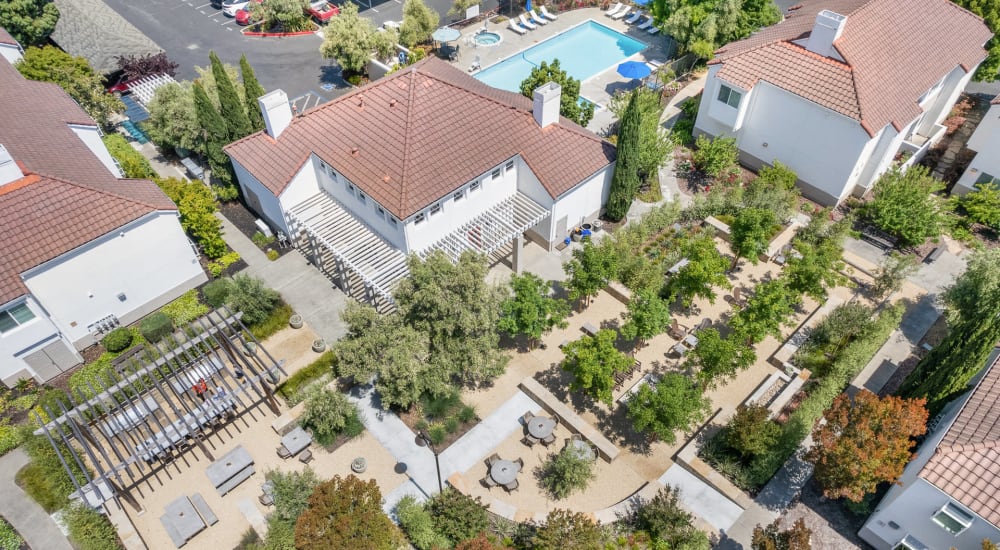 Stay Connected In Petaluma
At Capri Creek Apartments, everything you need is just moments away, ensuring convenience and entertainment right at your doorstep. Our one, two, or three-bedroom apartments offer a prime location just minutes from the US-101 and CA-116, providing easy access to the diverse array of locales, hidden gems, and the renowned wineries and breweries that make Petaluma unique. Contact us today to learn more and allow us the pleasure of showing you around.
Eat + Drink
Wild Goat Bistro
The Shuckery
Sugo Trattoria
HenHouse Brewing Company Palace of Barrels
Lagunitas Brewing Company
Speakeasy
Play + Explore
Deer Creek Village Dog Park
Azari Vineyards
Petaluma Wildlife Museum
Helen Putnam Regional Park
Shollenberger Park
Lucchesi Park
Keller Estate Winery
Shop + Entertain
Deer Creek Village
Petaluma Village Premium Outlets
Historic Downtown Petaluma
The Big Easy
Mystic Theatre
Hop Hop Playground Petaluma
Employers + Education
Petaluma Valley Hospital
Santa Rosa Junior College
Saint Vincent De Paul High School
Sonoma Mountain Elementary Charter School
Corona Creek School
Kenilworth Junior High School
SRJC Petaluma
University of Northern California (Santa Rosa)